Saturday Walk: Berwyn Corwen & Liberty Hall
The area and details of the meet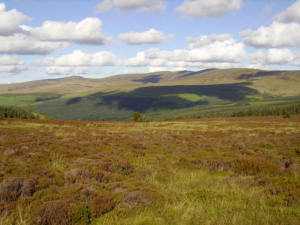 Liberty Hall from Corwen - 9 miles and 1,200 ft of ascent
The walk is an easy ascent on tracks and paths, from Corwen centre, through Coed Pen-y-pigyn to Liberty Hall on the North Berwyn moors. Then a descent to the North Berwyn Way which we follow to Cynwyd, where we join the disused railway line to return to Corwen.
Depart 10.30am from Corwen Green Lane car park LL21 0DN GR 078 436.
£3.50 car park charge & 30p for toilets.
Turn from A5 in Corwen centre into Green Lane, at large statue of Owain Glyndyr on a horse, signed car park & Leisure Centre.
Other free parking is available in Corwen, but we can meet in the Green Lane car park.