Rhoscolyn Bunkhouse
The area and details of the meet
(log in to member's area for restricted information such as mobile numbers)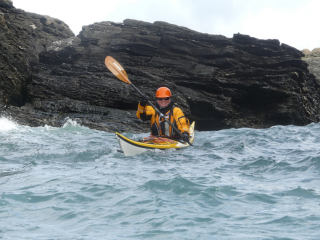 Our annual Rhoscolyn family meet is fast approaching. This is always good fun, activities in the past include coastal walks, swimming, cycling and climbing on the sea cliffs. We are hoping that the weather is kinder to us than last year!
We have 7 spare beds in the bunkhouse which is £18.30 per person per night. There is also the option of camping. We do not book the camping places, you just turn up on the day and pay directly to the campsite.
I am organising a sea kayaking session for the Saturday morning the cost is £35 per person as long as we have 6 people or more.
We will be having a communal meal on the Saturday night, the price will be confirmed nearer the time.
Please email me if you would like to join us on this meet, stating whether you want a bunk or will be camping. Also please email me if you would like to join us on the kayaking session.