Saturday Walk: Blackstone Edge
Organiser:
Brenda Turnbull
The area and details of the meet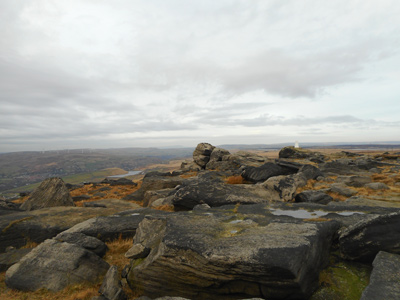 Blackstone Edge is an atmospheric and mysterious ridge of gritstone in the Pennines, high above the Manchester area. The plan is to go up from Hollingworth Lake, a pleasant place with a good café, and then along the rocky Edge south from the old cross and Roman packhorse road. We then follow the Pennine Way over the M62 and then turn south along a grassy ridge back down to the cars.