Tuesday evening talk - Spanish Pyrenees
The area and details of the meet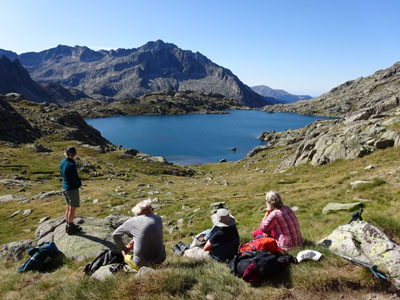 Gallaghers 21:00 - 21:30. Prompt start, so don't be late!
I will describing our excellent walk around the Carros de Foc, a 10 day hut to hut hike in the Aigues Tortes National Park in the Spanish Pyrenees.
The walk goes through some fantastic scenery and I have some nice photos to show.
I can thoroughly recommend Carros De Foc to anyone who wants a moderately but not too challenging hut to hut walk.