Saturday Walk: Chee Dale
The area and details of the meet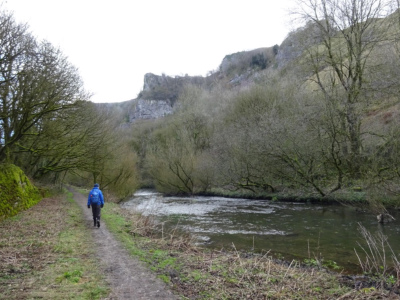 This is a walk in spectacular limestone scenery which is now much more accessible from Cheshire due to the new road (A555) that now provides a direct route from Manchester Airport to the A6 at High Lane.
Please meet at the Wye dale car park (GR 104725) just off the A6 between Buxton and Bakewell at 10:30am. Please bring stout walking boots, waterproofs and a packed lunch.
The walk will be about 7.5 miles and will go through Wormhill, Monks dale to Millers dale and then back to the cars along the Monsal Trail (a disused railway).