Cancelled: Fort William Meet
The area and details of the meet
(log in to member's area for restricted information such as mobile numbers)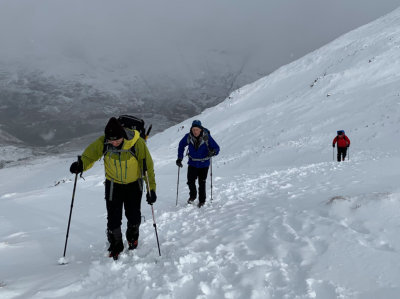 This depends on the lockdown situation, but unfortunately looks unlikely to b possible
There seems to be demand for another Winter meet at the Ben Nevis Hotel in Fort William.
The winter brochure for the hotel is not distributed until August/September so details of cost etc are not yet available.
I have been asked to choose dates that are in line with the local school Half Term so that members and partners that are teachers can attend.
So, the dates are Monday 15th to Friday 19th February. Scottish Half term is 8-10th Feb so the hotel should have plenty of space.
Unfortunately, Valentines day is Sunday 14th Feb so this might affect the the dates people choose.
Once the brochure is published I will send out more information about prices etc.
VERY UNLIKELY THIS YEAR DUE TO LOCKDOWN.
Maybe a few over 80's will be allowed into Scotland if vaccinated.