Lake District Camping Barn
Organiser:
Barbara Richards
The area and details of the meet
(log in to member's area for restricted information such as mobile numbers)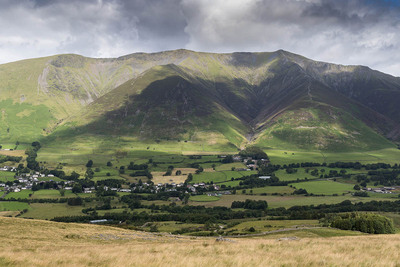 Barbara has booked the whole of the barn at St John's in the Vale which sleeps 8. This is a good cosy barn with a log fire and hot showers. It's effectively a stone tent so you need all the usual camping and cooking/stove gear minus the tent.
The barn is very well located on a farm and gives direct access to the Helvellyn range plus other local walks, and there is more superb walking and climbing in easy reach e.g. on Blencathra (see photo) or in Borrowdale.
Please contact Barbara for further information. You will need to pay for the accommodation in advance and also bring a few £1 coins for wood and heating.