Saturday Walk: Llantysilio Hills
The area and details of the meet
(log in to member's area for restricted information such as mobile numbers)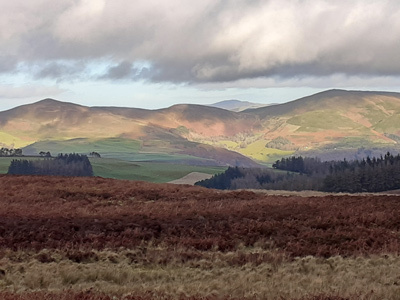 (log in to member's area for restricted information such as mobile numbers)
Meet at 10am, At the Ponderosa Cafe above the Horseshoe Pass. Grid reference 193482, Post code LL20 8DR at the top of the Horseshoe pass.
Parking at the side of the road opposite the Ponderosa Cafe is free. Normally you would be able to use the toilets if you buy something in the shop and hopefully is still the case during Covid restrictions.
It's an A to B walk we will need to park some cars at Carrog before returning to the start at The Ponderosa. I will sort this when I know the numbers attending.
It's not a long walk, about 9 miles, but the days are short.
This shows the approximate route, but we finish at Carrog. https://my.viewranger.com/route/details/NDc3NDg=
This is the 2nd section of the Llangollen Round we will have walked this year, I hope to put the other 2 sections on next year's meets list.round https://www.walkingenglishman.com/ldp/llangollenround.html