Saturday Walk: Bryn Alyn
The area and details of the meet
(log in to member's area for restricted information such as mobile numbers)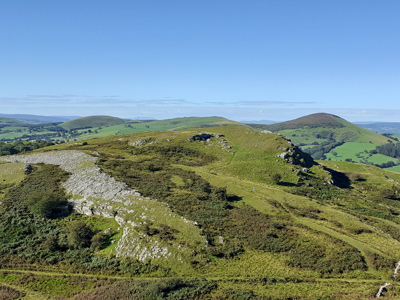 Bryn Alyn has some of the finest limestone hill scenery in Wales, with fine crags and limestone pavements and three small but individual peaks at about 1,300' elevation. It looks across to the Berwyns and Clwyds and back over the Cheshire plain in England.
A leisurely stroll around Bryn Alyn & Big Covert Wood. Around 9 miles & 1600 ft ascent.
Please contact me for departure details, include your mobile no and don't forget your Corona virus Lateral Flow Test prior to the walk.