Thursday Walk: Y Garn
The area and details of the meet
(log in to member's area for restricted information such as mobile numbers)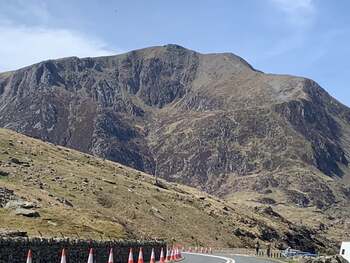 Objective is to start early from Ogwen Cottage and take the straight forward route up to the top , returning via the Devil's Kitchen. Distance approximately 5-6 miles. Pace will be easy with plenty of stops.
Start time is 8:00am (sorry!) as there has been a clamp down on the parking on the road and the free parking will fill up. Parking at Ogwen Cottage may be available but costs £6 in coins only. The coffee shop and the toilets don't open until 9:00 am according to the website but should be open when we get down. Car sharing is not recommended.
The early start means that if people wish they can continue on to also walk the Glyders.
Covid procedures will be in operation e.g. social distancing, avoiding touching gates etc.