Saturday Walk: Conwy Mountain
The area and details of the meet
(log in to member's area for restricted information such as mobile numbers)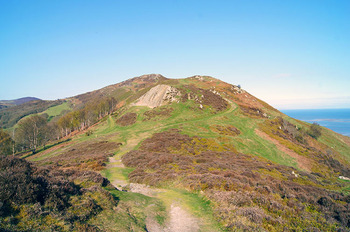 Starting at the Sychnant pass carpark at 0900 hours GR 749771.
It's the carpark at the top of the pass.
About 9 miles with 1800ft ascent. We walk SE from the pass to Bryn Mawr then easwards to the unnamed hill above Conwy (118m). Descending steeply to Conwy to walk along the harbour then past the butterfly jungle and on to ascend Conwy mountain following the ridge above the coast with the ruins of Castell Caer Seion. We then turn inland with an option to ascend Alltwen with another fort at it's summit shortly before we reach the carpark.