Sychnant Pass and the Jubilee Walk
The area and details of the meet
(log in to member's area for restricted information such as mobile numbers)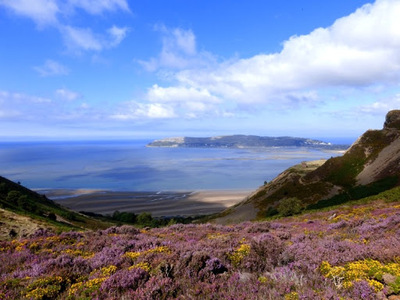 Distance - 5 1/2 miles or 6 1/4 miles if a longer finish is preferred - to be decided on the day.
A fairly easy walk through the high pastures above the Synchant Pass sampling one of the finest sections of the North Wales Path. The latter half of the walk offers dramatic views down onto the coast and out towards Anglesey and the Great Orme.
Meet at the top Synchnant Pass car park- Grid ref. 750 770 (OrdnanceSurvey Explorer OL17) - at 10am
The Fairy Glen Pub is just along the road from the car park ( we pass it on our walk) so it's handy for an 'off the hill' pint if wanted!