Thursday Walk: Moel Hebog Ridge
The area and details of the meet
(log in to member's area for restricted information such as mobile numbers)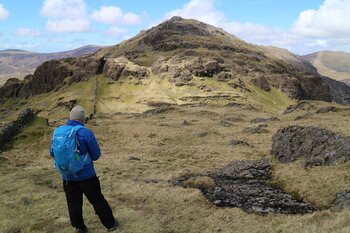 Summits: Moel Hebog 2569ft (783m)
Moel yr Ogof 2149ft(655m)
Moel Lefn 2093ft (638 m)
Distance 15 km approx 6 hrs
Ascent 3208 ft (978m)
Maps OS Landranger 115.....Explorer 017
Start 0930 at Welsh Mountain Railway Station car park, Beddgellert..(115-588481).
Pay to Park..£6.00 all day..machine takes money and cards
Start in the carpark with a 728 m steep climb to summit
Some scree and simple hands on scrambling.
Steep descents and forest paths.
Toilets in the village at 300m from car park.