Thursday Walk: Scramble up Carnedd Dafydd
The area and details of the meet
(log in to member's area for restricted information such as mobile numbers)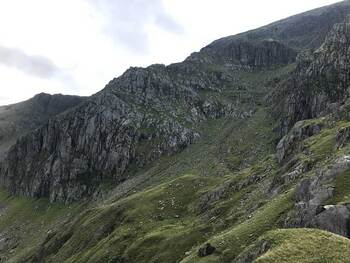 The North Wales Scrambles book describes this route as "a top-drawer scramble in a dramatic setting" and this is no exaggeration.The Llech Ddu Spur is a grade 1 scramble in Snowdonia which climbs up to the summit of Carnedd Dafydd. The route follows a devious path to gain the crest of a striking ridge, which is perched above Cwm Llafar; a long secluded valley with a feeling of wildness that is unsurpassed anywhere in Wales.
The return route is either an easy descent down the slopes of Carnedd Dafydd or, if time and weather conditions permit, we could complete the Cwm Llafar Horseshoe by taking in Carnedd Llewellyn and Yr Elen.
The walk will start from Gerlan but parking is limited in the village so we will meet at GMC hut at 08.30 and travel in fewer cars to the start point.
Please email me if you are intending to come along or would like further details.
Richard